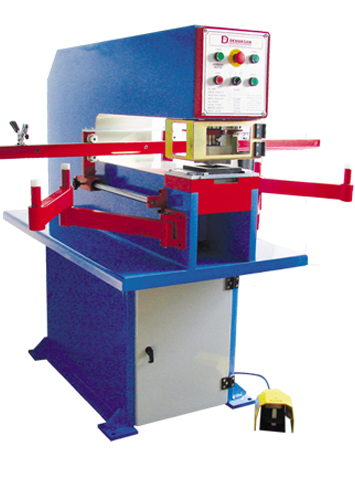 PUNCH DELME PRESİ (15 TON)
TECHNICAL FEATURES
Capable of punching holes in the middle of sheets width capacity of 100*100 mm rectangular and 100 mm circular with a max. Thickness of 2 mm 640 mm throat
Practical motion in X and Y axis
Practical Punch and die Exchange
Manual usage or foot pres
Mechanical mesaurement system
Higher tonnage or another different construction can be made according to our company's D&R deparment

DPD – 600 is a feasible solution for general punching and cutting operations. Especially medium and small scale electrical panel manufacturers prefer this machine. Furthermore support for tooling is provided to customers by us, if desired.

APPLICATIONS AREAS
Electrical panel
Industrial Kithcen
Industrial Cololing
Fire Extinguishing Eguipment
Kitchen Appliences
Construction Industry